Giuseppe Graziano released his Liquid Domain Report for Q2 2023 over at LMX.com.
A couple of highlights about the report data:
– Escrow.com sales volume went down by 50%, from $43M to $22M. Despite this, since Q1 2023 was a record quarter, Q2 still figures as one of the top quarters of the past years.
– It was another solid quarter for 2L .com domains, which reached $11.5M in escrow.com sales, making it the category with the highest sales volume.
– The 5th percentile values for the most liquid categories (4Ls, 5Ns, 3Cs) stayed stable or showed interesting increases, which attest to the solidity of liquid domains over time.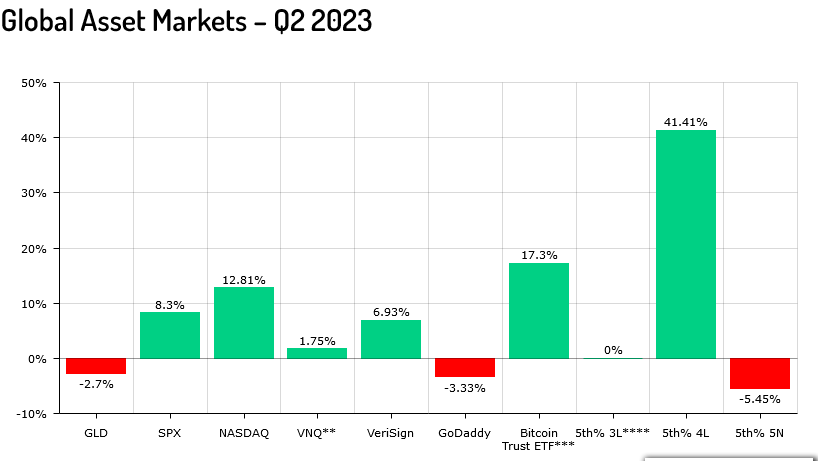 Check out the full report here
This latest Domain News has been posted from here: Source Link